Ae'o Condos: Lavish Living In Ward Village
If you would like to own a piece of the best real estate that Honolulu's coast has to offer, the Ae'o condo just might be perfect for you. Nestled in Kakaako's exclusive Ward Village, the new Ae'o was completed in late 2018. Ae'o (meaning stilt bird) is yet another outstanding Howard Hughes and Ward Village project.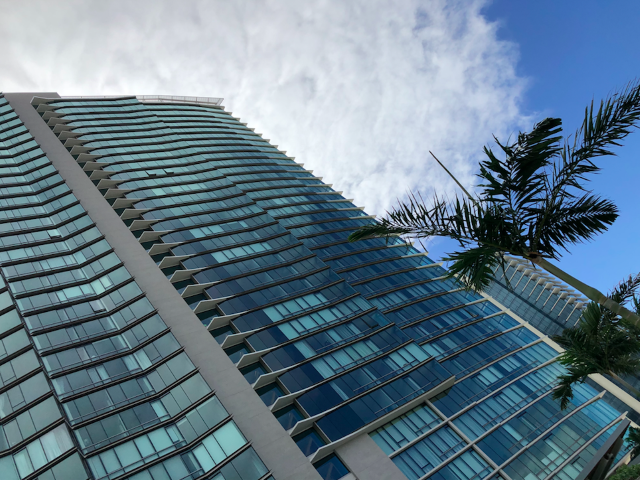 Standing 41 stories high, this "moderate luxury" condo was designed by Bohlin Cywinski Jackson, the renowned designer behind many flagship Apple stores throughout the world. The building boasts a sleek, modern design and unique windows that allow for partial or full ocean views from every residence.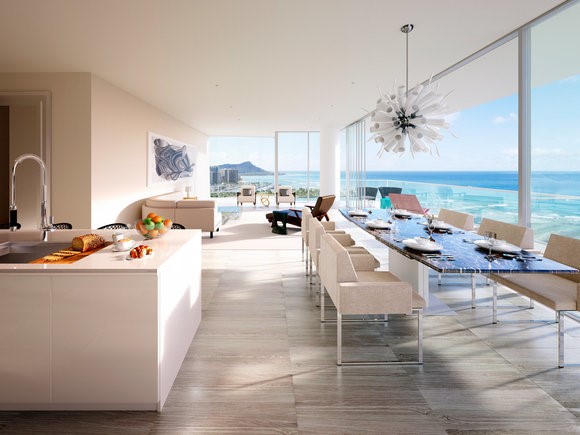 But perhaps one of the most unique things about Ae'o is that it connects directly to Oahu's large, new Whole Foods Market. Every Ae'o resident enjoys their own exclusive, covered indoor access to the Whole Foods Market from the 2nd floor of the parking structure.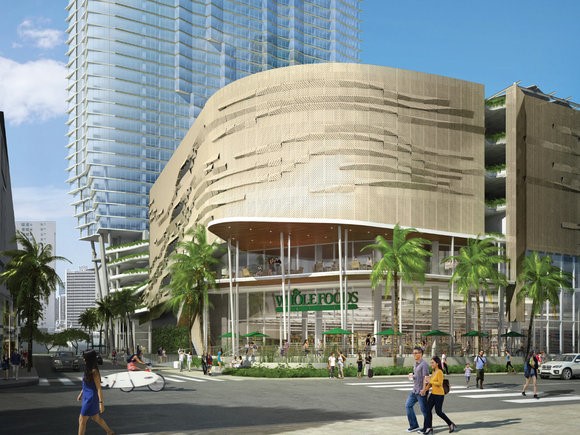 Bursting with luxurious extras, 60,000 square feet of retail space, breathtaking views, and a modern urban lifestyle right in the heart of the coveted Ward Village, Ae'o is one of the most exciting new condos available now in Kakaako.
Ae'o Floor Plans
Over 30 different floor plans exist in Ae'o, excluding the coveted penthouse units. Among the 466 units, there are studios, 1, 2, and 3 bedroom condo residences.
And again...each and every home boasts some degree of those highly sought after ocean views.
Studio Floorplans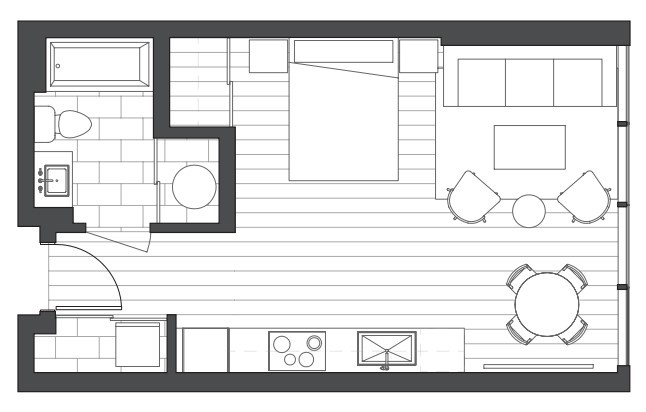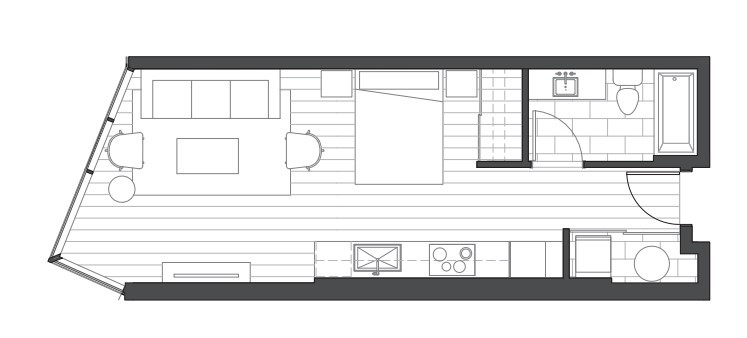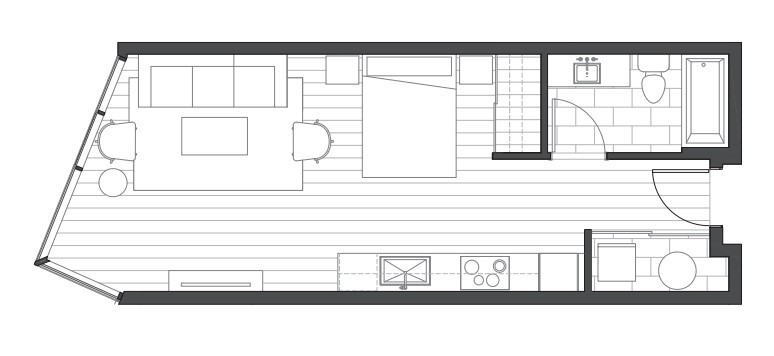 One Bedroom Condo Floorplans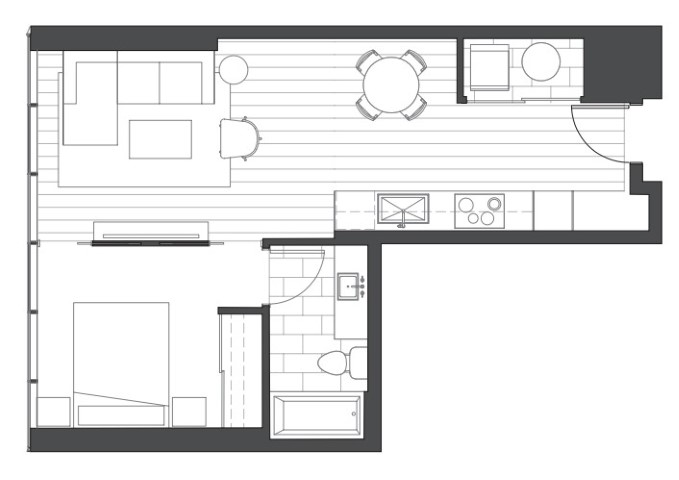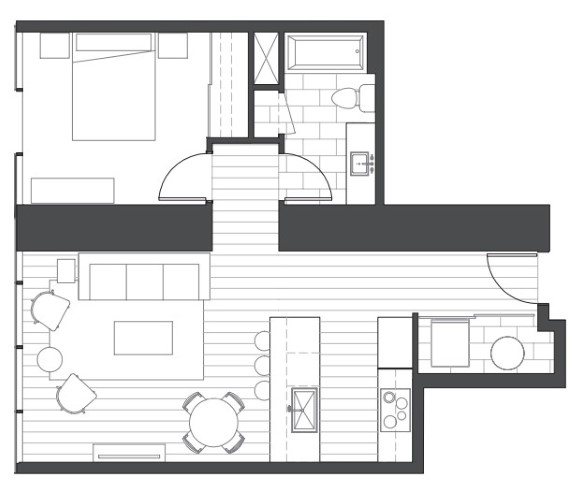 2 Bedroom Condo Floorplans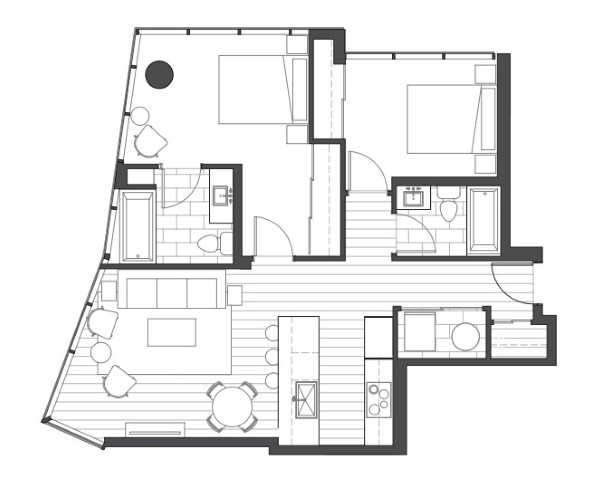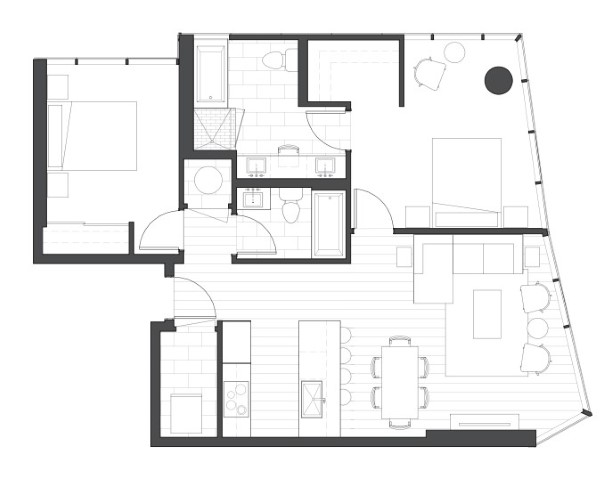 3 Bedroom Condo Floorplans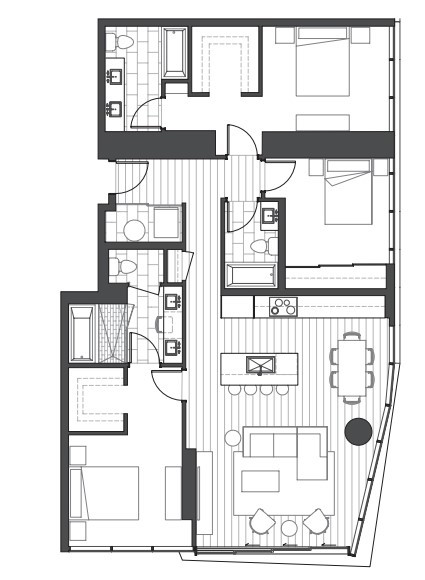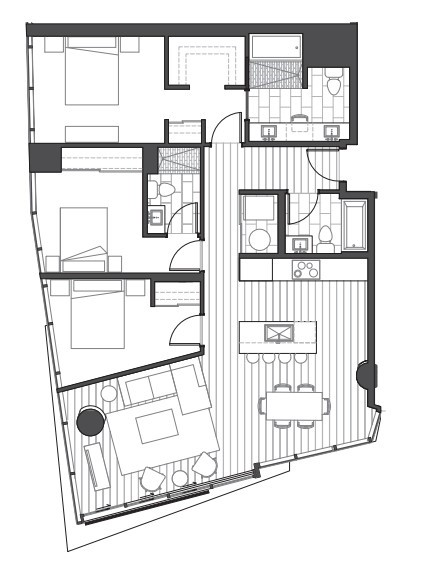 The kitchens and living areas of each condo are finished with quality hardwood flooring, while the bedrooms have plush carpet installed. Visitors will find high end fixtures and finishes throughout. Color scheme and other customization options are also available - a rarity in Ward Village.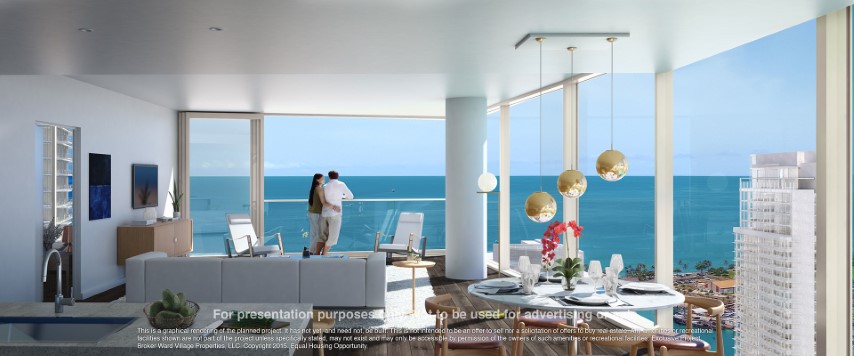 Built with energy efficiency and environmental friendliness in mind, all Ae'o units are expected to have low maintenance fees while saving their occupants significant cash on their utility bills.
Ward Village Location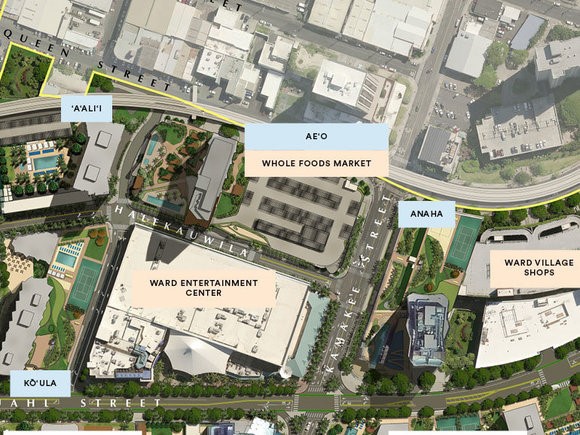 Ward Village is a thoughtfully designed community with plenty of high end residences like Ae'o.
Tropical outdoor parks and gathering spaces, a unique collection of shopping, dining, and entertainment venues, plus plenty of safe pedestrian walkways make this neighborhood a great place for anyone to call home. And at 60 acres, Ward Village is the largest LEED-ND Platinum Certified neighborhood in the United States.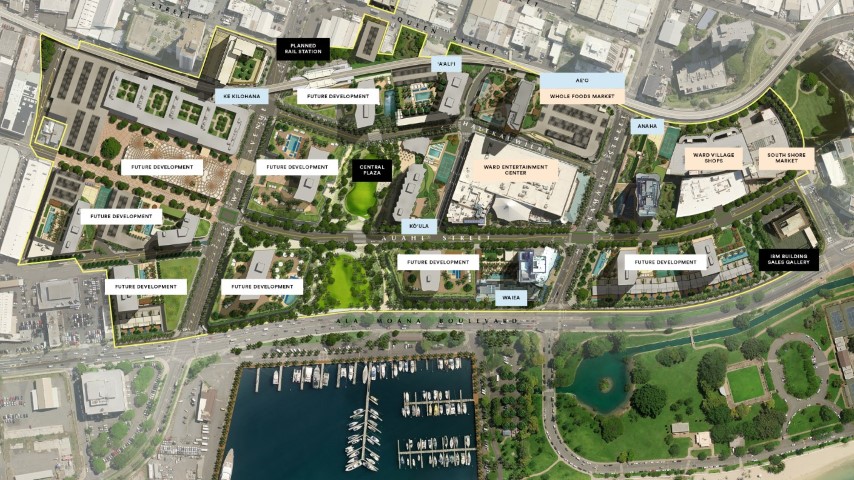 Quickly becoming the center hub of Honolulu, Ward Villages seaside location simply cannot be beat. Being situated in Kaka'ako, right between Ala Moana and Downtown, gives Ward residents the ability to experience the richness of coastal island life every day.
Inhabitants of the Ae'o condos can enjoy endless sunny days paddleboarding and picnicking at nearby Ala Moana Beach Park. Or if you prefer, take a short drive towards the mountains and spend the day swimming and sunbathing at the world famous Waikiki Beach.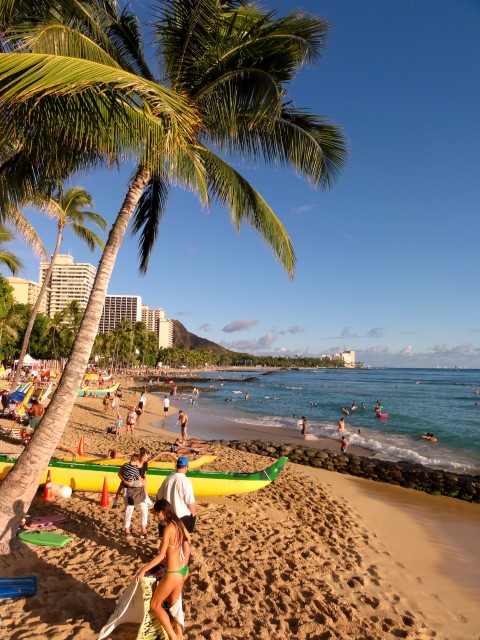 *Photo by Cristo Vlahos
Plenty of phenomenal shopping options are also within walking distance of the A'eo complex, including the largest open air shopping center in the world - Ala Moana Center. Ward Village was truly created to be an ideal marriage of island living and urban fun, and Ae'o condo is right in the heart of it all.
If shopping isn't really your thing, there's plenty of other entertainment options like festivals and flea markets. You can also catch a movie at Ward Theatres, right next door to Ae'o, any time of the year.
Whether you crave local fare, world cuisine, or comfort food, there's a delicious dining option for everyone.
| | | |
| --- | --- | --- |
| | | Get some sashimi at Nobu Honolulu - a chic Japanese sushi bar and lounge. |
| | | Merriman's Honolulu is a whimsical option that serves fresh, locally sourced seafood and grass fed meats. |
| | | And of course, there's Piggy Smalls at Ward Village - a laid back but trendy restaurant that offers a fresh take on Vietnamese food. |
Ae'o Building Amenities
Ae'o has gone above and beyond to make sure their amenities do not disappoint.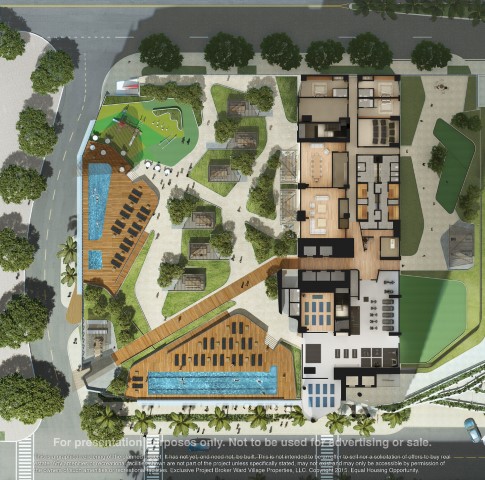 Here's an overview of some of the offerings that condo residents regularly enjoy:
A large gym, complete with a yoga room and weight center offers something for every kind of fitness enthusiast. There's even a well crafted outdoor Crossfit center for those who prefer to start their day in the fragrant Hawaiian air.
The huge rooftop terrace, with covered dining cabanas, is perfect for entertaining guests while taking in the islands stunning ocean and sunset views.
A catering kitchen, dining room, and media room (complete with karaoke) are available to reserve for all kinds of private events.
A state of the art theater brings family movie nights to a whole new level.
A lap pool, family pool, and Jacuzzi means that there's a place for every kind of water lover.
A children's play area will help keep your little ones happy and busy.
The steam and sauna room are the perfect way to relax after a long day at the office.
Better still, you can arrange for a professional massage in the condo's spa treatment room.
A large outdoor dog run will keep your furry friends healthy, happy, and well socialized.
Surfboard and bicycle storage is available for all of your outdoor island gear.
The outdoor terrace bar with plenty of shade and panoramic views is a great way to spend a Friday night.
Ae'o even has guest suites on site for visiting families and friends.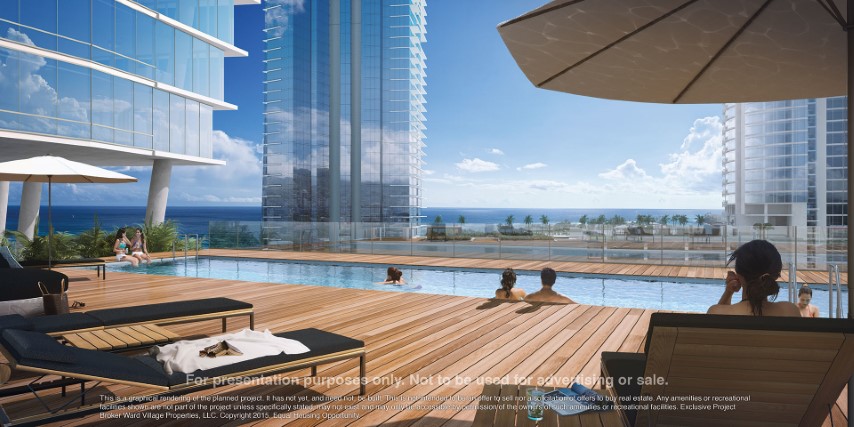 Condo Pricing
Ae'o condos fall between the moderately priced Sky Ala Moana, and the luxury Ko'ula at Ward Village, making it a great option for those who appreciate luxury, but want it at a more affordable cost.
Studios start in the $400,000's and 3 bedrooms tend to range from $2,000,000 to $4,000,000, making Ae'o a great investment for any kind of buyer.
If it's your dream to own prime Hawaiian real estate in the neighborhood of the prestigious Ward Village in Kakaako, Ae'o is a phenomenal option for the price point.
My Favorite Things About Ae'o
The large, two story Whole Foods adjacent to the tower
Unbeatable ocean views from the large roof top terrace
The extensive gym, yoga room, and cross fit center
Picturesque island views from each and every unit
Walking distance to plenty of dining, shopping, entertainment, and outdoor activities
If you would like to inquire about owning an Ae'o condo, please let us know by registering below.
I've been involved with the Ae'o project since 2017. Here are my previous notes on the project:
Ae'o // The "Whole Foods Condo Tower" at Ward Village Welcomes New Homeowners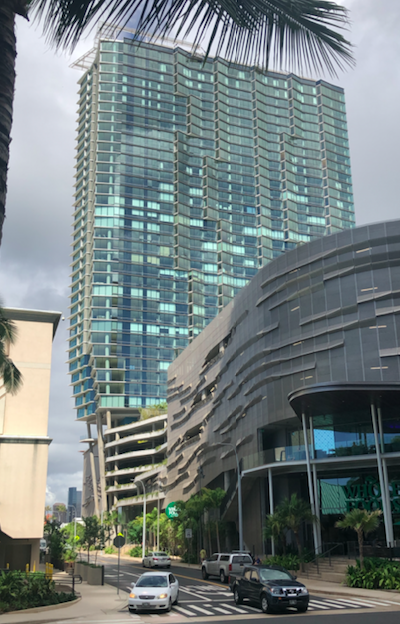 January 28, 2019: I helped my out-of-state clients over the last seven days by picking up the keys for them, meeting the window shade company and also assisted them in managing their furniture and belongings to be delivered today by a local moving company, Island Movers. That being said, Aeo is another amazing product delivered by Howard Hughes and Ward Village. You can truly take an elevator down to the 2nd floor and walk across the parking garage to Whole Foods. You cannot put a dollar amount to the value added by having Whole Foods downstairs. Unbelievable. Also, all the amenities do not disappoint. The weight room and fitness center may be the biggest I have ever seen. They have everything you need even an outdoor crossfit area, which was off limits still when I explored the property. I will be reporting on the rooftop terrace and also taking a couple pictures when I go back to the property next week, but, from what I understand, you have to be escorted by an Aeo employee to gain access to it.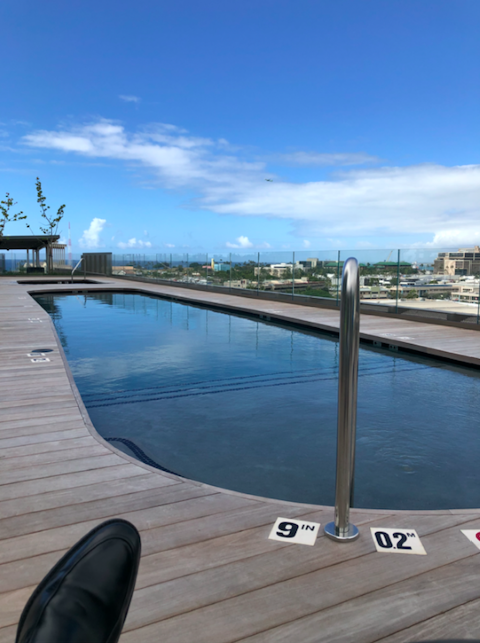 September 18, 2107: Ae'o sales have been very brisk in the last 2 quarters with the project now close to 80% sold. Construction is now on the 25th floor and the project is expected to be complete by December of 2018. Next door, Aalii will begin sales soon and next door to that will be the proposed rail station that will link Ala Moana center to the 2nd city of Kapolei. Overall, I feel Ae'o is a great investment if you are looking to purchase a highly sought after and prestigious condominium in the internationally-acclaimed neighborhood of Ward Village in Kakaako, without breaking your wallet. I recently represented a 2-bedroom buyer who told me the reason for buying was because of the "quality anchor tenant, Whole Foods, and the large 2-story flagship store that will be adjacent to the tower."
Interested in receiving more information on future Ward Village developments? Please enter your information in the interest form below.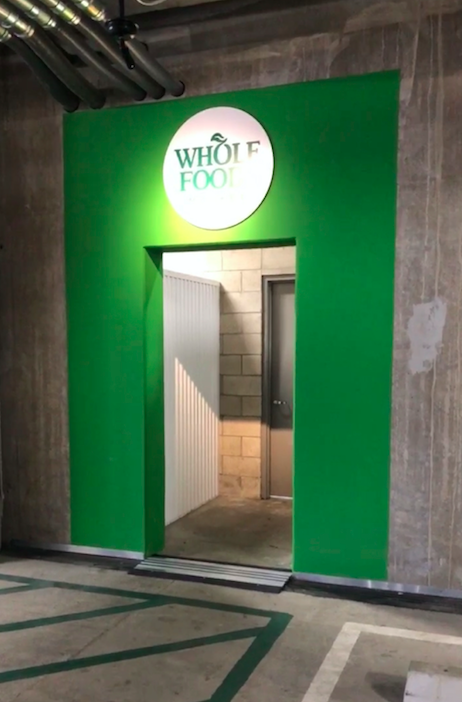 Here is an edited version of my blog post from 2-years ago:
Hit the elevator button from your ocean view unit (all units have at least a partial ocean view) located at Ae'o at 1001 Queen St. in the heart of Ward Village and it opens into the private entrance of Whole Foods' 2-story flagship Honolulu store. Hit the elevator button again and you are taken 400 ft. above the ground to the rooftop terrace where you are hosting a cocktail party of 25 of your closest friends as you look out over the Pacific Ocean and the evening sunset.
Hit the elevator button again and you are on the 7th floor recreation deck with amenities that include: private movie theater, workout areas, family recreation area, lap pool, 3 guest suites, and the list goes on...
Howard Hughes and their vision of Ward Village is absolutely astounding. Ae'o will offer what the Developer has been lacking in its first 3 releases (Anaha, Waiea, Gateway Towers), moderately priced units! Moving slightly away from the luxury/ultra-luxury condos, Ae'o pricing is slightly lower with the remaining 1-bedrooms starting at $800k and 2-bedrooms at about $1.2 million.
All in all, Ae'o will contain 466 units on 31 residential floors. There will be over 60,000 sq.ft. of commercial space and over 1,300 parking stalls, with the tower residents having their own parking entrance. To cap it off, Ward Village was recently named by Architectural Digest as the 2017 Planned Neighborhood of the Year and Ae'o has definitely benefited.
I would love to be your Kakaako resource! Please feel free to contact me at 808-203-7424 or via email at [email protected].
​*Photos courtesy of Howard Hughes Corporation and Ward Village Properties, LLC.
About John Gephart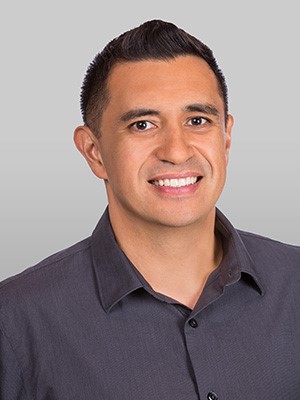 John Gephart specializes in Oahu real estate and new development condos in Kakaako and Ward Village. Call him at 808.203.7424 or email to [email protected] to set up a private Ae'O showing.
You can read more about John by clicking here.
Aeo Listings
December 7, 2023
$1,344.81
Avg. $ / Sq.Ft.