The Collection Honolulu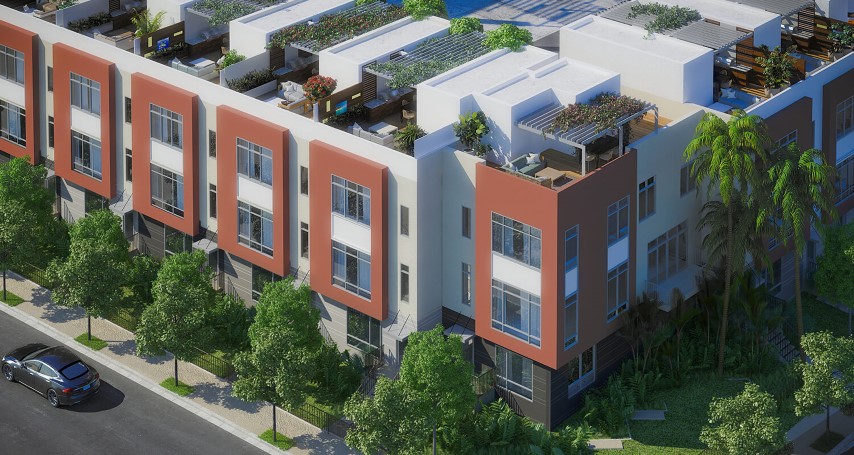 Aloha! If you're looking for year-round fun-in-the-sun, a friendly community, and endless amounts of events and locations to see, The Collection Honolulu is the condominium for you.
Located in the Kaka'ako neighborhood, it's the ideal place for you to enjoy the modern, Hawaiian lifestyle. Whether you're young or old, short or tall, a thrill-seeker or a comfort hound, this location is sure to spark joy in your heart.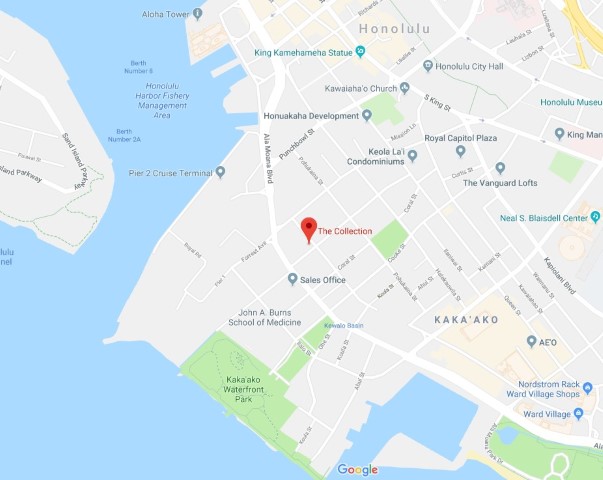 The Collection is a luxurious condominium project and in this guide, we will tell you all you need to know about this jaw-dropping home-away-from-home.
Getting to Know The Collection Honolulu Condos
The complex is located at 600 Ala Moana Blvd in Honolulu and consists of three different types of condos for you to choose from.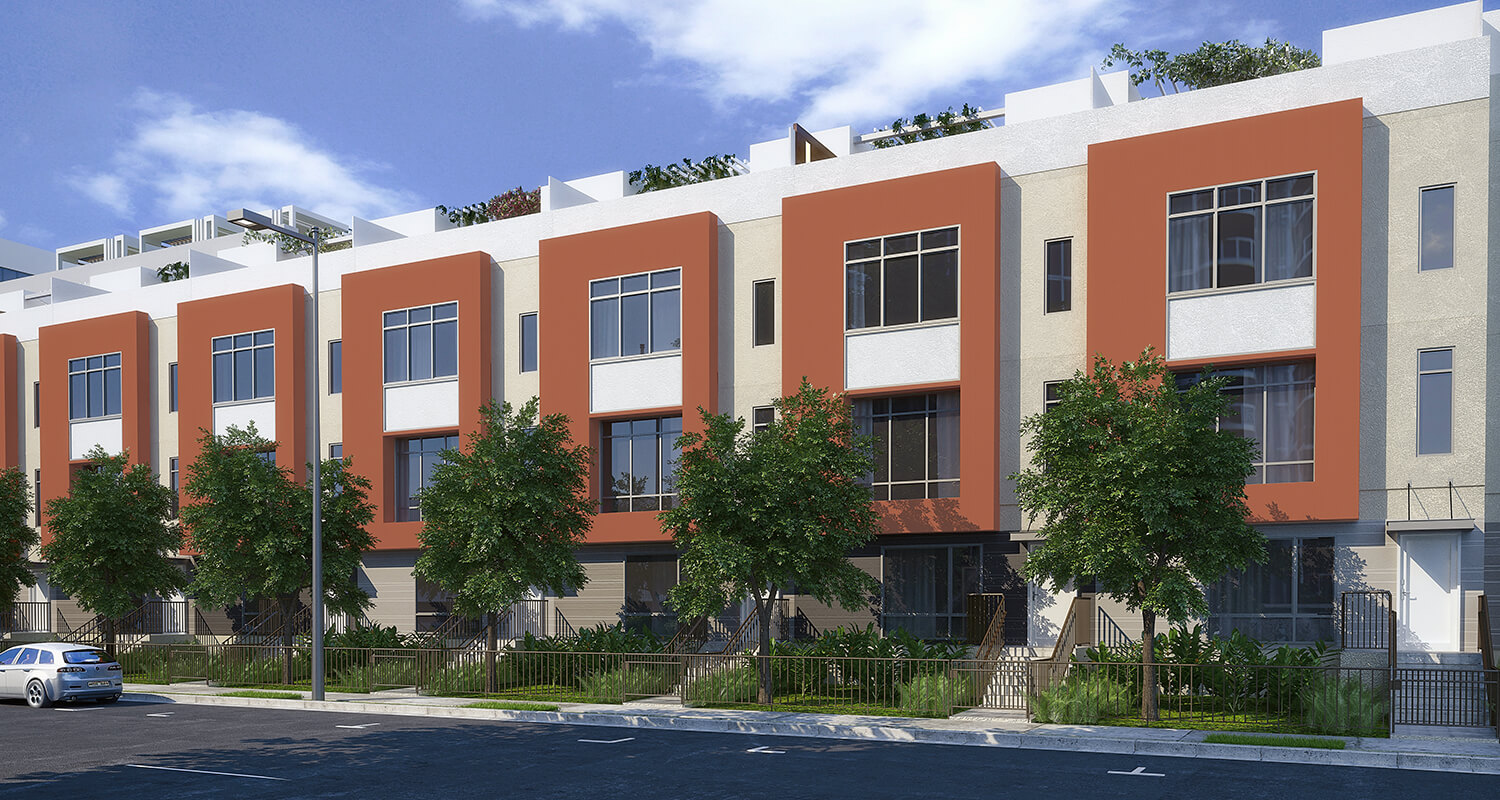 The Townhouse: Right at the street level, you have regular townhouses that are very roomy and features your own private 2-car garage.
The Mid-Rise (Studio Loft): These are essentially 2-bedroom condos. They start at $300,000, making them a more modestly priced option than a lot of Hawaii real-estate.
The High-Rise: If you're looking for pure luxury, a high-rise condo is what you're after.
You get different amenities depending on which of the three variations you choose to go with. Of course, the high-rise option will be the most luxurious and offer the most perks.
The townhouses also have an incredible roof-top deck. These make for lovely evenings watching the famous Hawaiian sunset, drinking a glass of your favorite wine with significant others, friends, or family.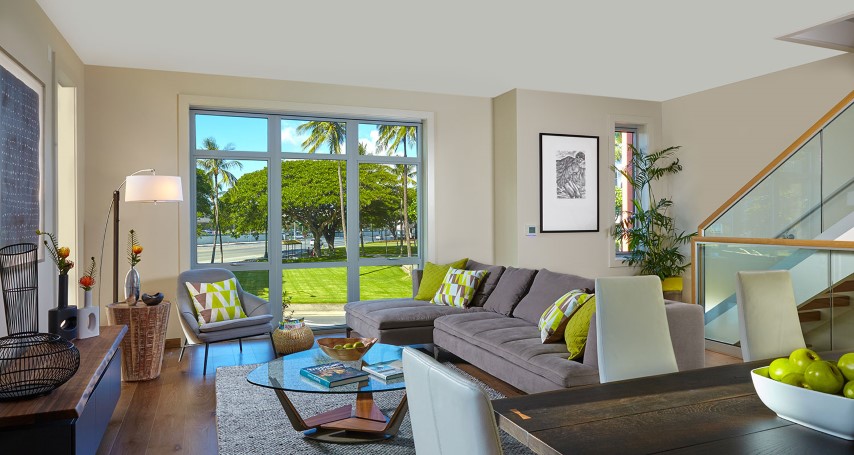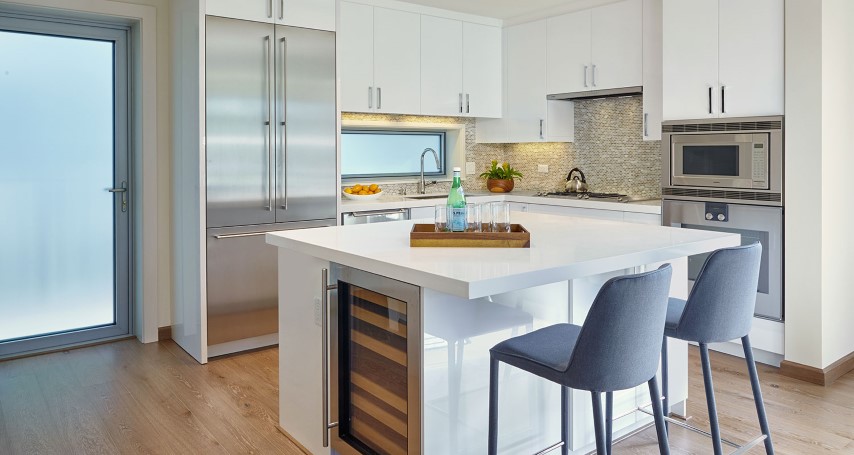 Information About the Building
The Collection was erected in 2016 and features cutting-edge architecture with 397 units in total and 43 floors.
On the 7th floor, an amenity deck is being built that is over 18,000 square feet! It offers plenty of room for all sorts of recreational activities.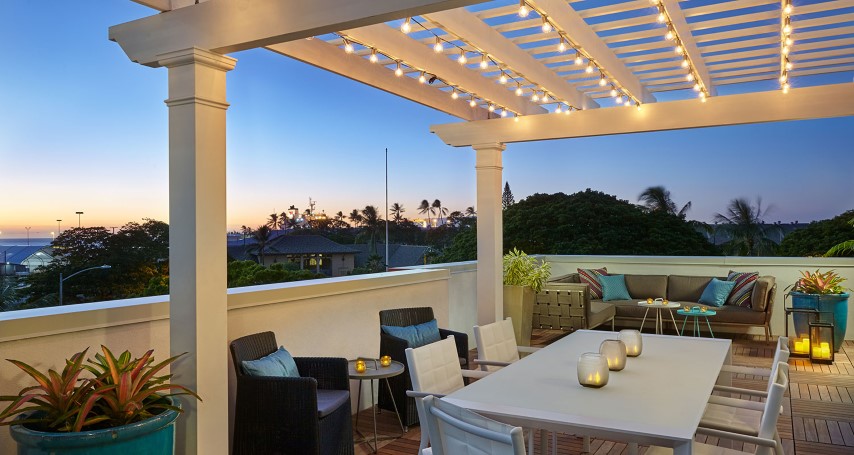 You'll be delighted to know that barbecue cabanas, fitness facilities, pools, and jacuzzis are all perks of living in this condo.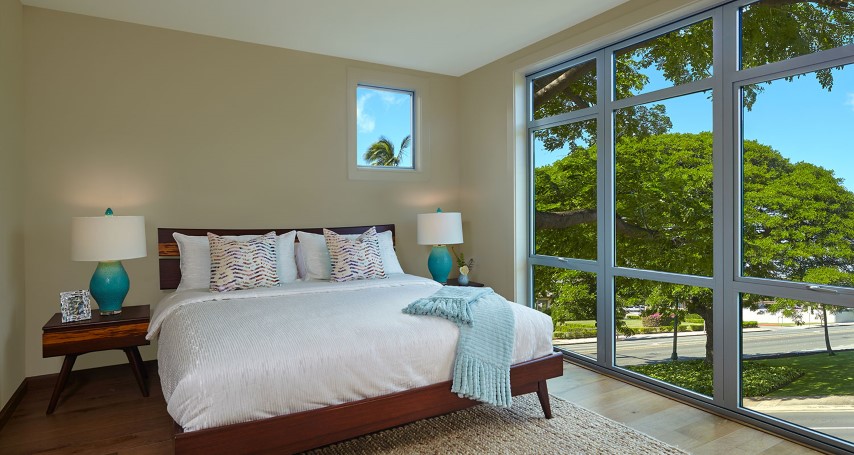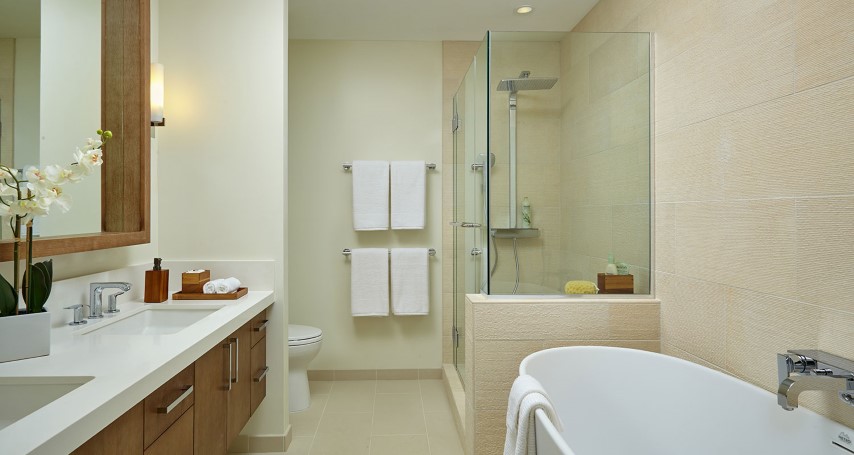 What's in the Local Area?
A smart buyer of condos will first take a careful look at the attractions surrounding their desired property. Where are some of the best places to eat? Is it a good location to raise kids? What do locals do for fun?
In this section, I will help you with this important step to home-buying.
Schooling
The schools in this area of Honolulu have a wonderful reputation.
The condo is actually just eight minutes away from President William McKinley High School, a school with a very famous set of alumni.
How famous, you may ask? This is the same high school that Dwayne "The Rock" Johnson attended back in the 80s.
Other graduates include Tammy Duckworth (who moved to Illinois and went on to become the first Asian-American woman elected to Congress), Daniel Inouye (A medal of honor recipient and US Senator), and Yuna Ito (A prominent Japanese pop artist).
Parks
A quick scenic bike ride will take you to the beautiful Kaka'ako Waterfront Park.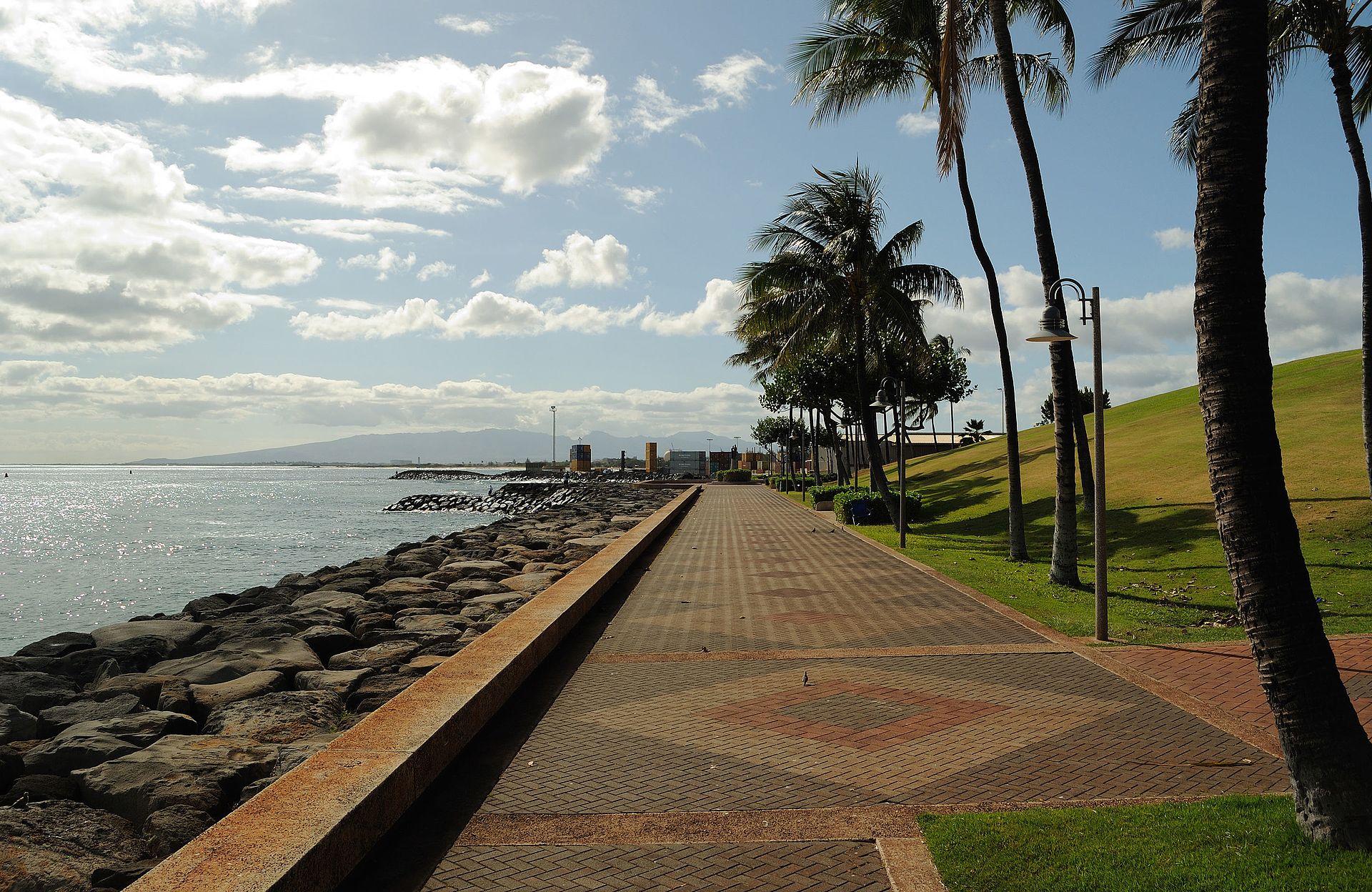 *Photo By Daniel Ramirez from Honolulu, USA - Flickr, CC BY 2.0
This park resides right on the coastline and is a great location for all of your weekending needs. Barbecuing, organizing picnics, and taking quiet walks to feel the cool Hawaiian breeze, are all popular activities that locals enjoy.
It's a great park to take your kids. There are playground facilities and plenty of fun activities for them.
A fun little historical fact about this park: A long time ago in a galaxy far, far...ok no Star Wars reference. But, many years ago, this area was a big ol' landfill. The city ended up revamping it, turning it into the lovely park we have today.
Restaurants, Eateries, and Bars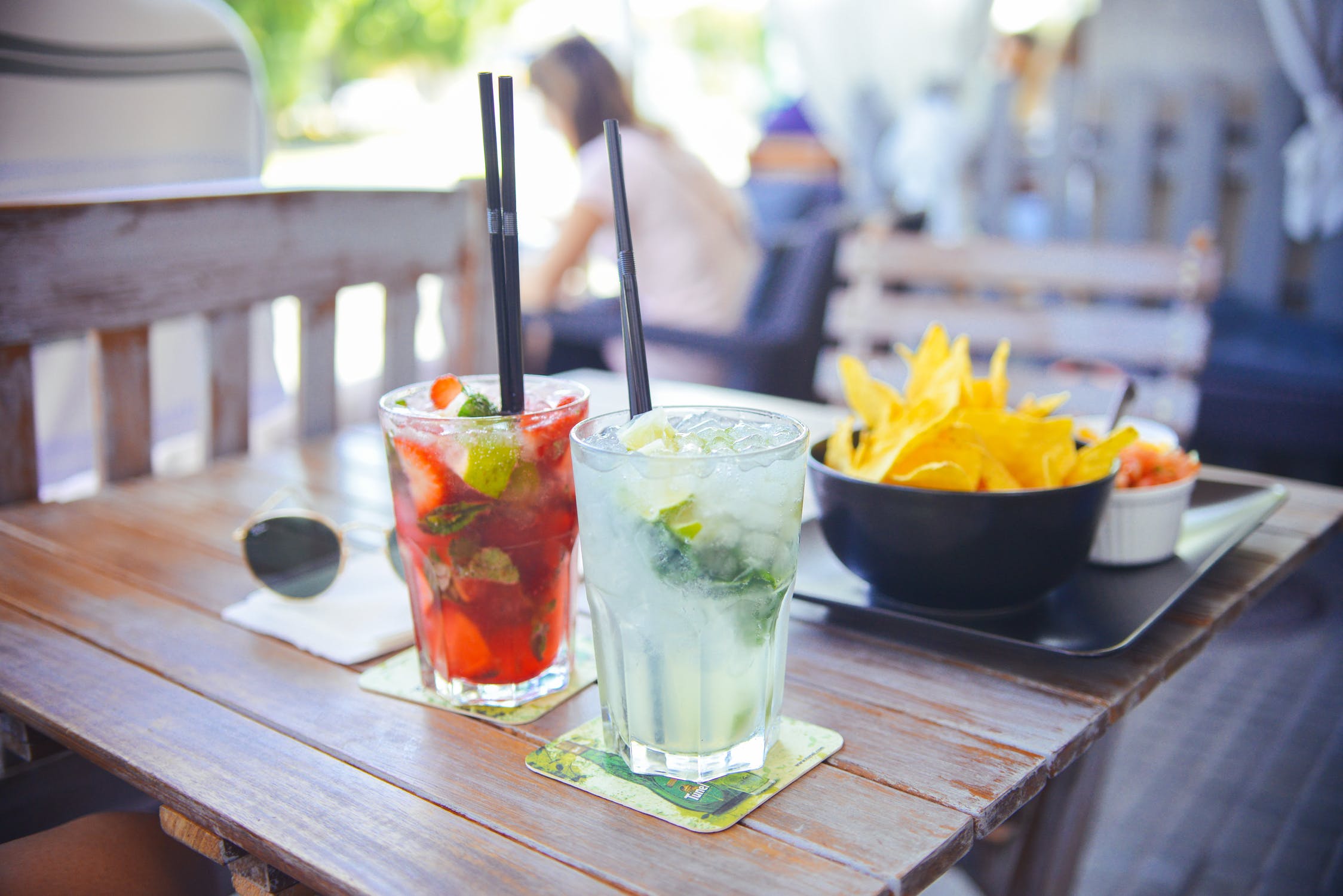 Highway Inn Kaka'ako - If you're looking for an authentic, Hawaiian restaurant that provides all three meals in a day, Highway Inn is going to be your regular place of dining. It's family friendly and accessible to wheelchairs.
Highway Inn provides a very casual, cozy atmosphere as well as a diverse menu, sure to please even the pickiest of eaters.
Honolulu Beerworks - If you're a beer fanatic, you're in luck! A mere two blocks away from your condo is Honolulu Beerworks, a pub and microbrewery that's friendly to both young and old faces.
In addition to ale, they also offer food as well. It's a perfect location to have lunch and crack open a cold one.
Village Bottle Shop - More of a wine guy or gal? Even closer than Beerworks, you'll find the Village Bottle Shop. They provide both food and an excellent wine list. It's a great place for you to buy bottles of wine too!
Ruth's Chris Steak House is an excellent place to have dinner. They provide fine dining, tasty food, and excellent service. It is, overall, an authentic American steakhouse experience.
Shopping and Convenience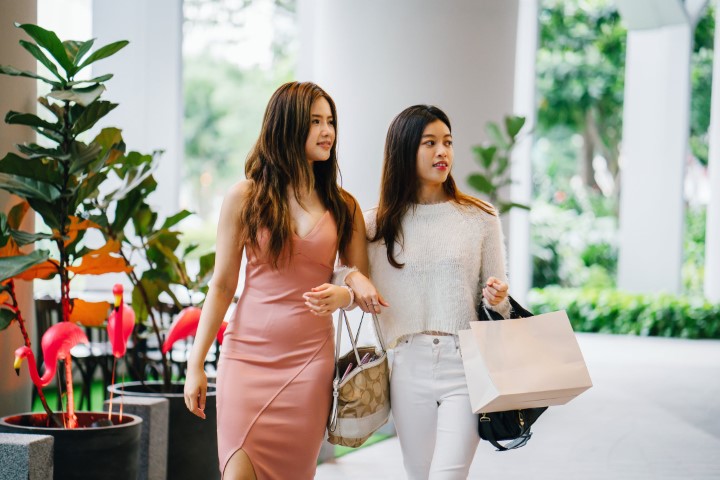 SALT at Our Kaka'Ako - Right next to the condos is SALT, a famous shopping center of Honolulu. But it's more than just a shopping center! SALT is a great location to experience traditional, Hawaiian culture. It is an 85,000 square-foot shopping center with mixed-use stores and restaurants.
Ala Moana Center - Minutes away from your condo is Ala Moana Center, Hawaii's largest place of shopping.
This isn't your typical American mall though! It has an open-air environment, meaning that when you're strolling from store-to-store, you are open to the gorgeous Hawaiian sky.
It is a very modern shopping center, featuring abstract sculptures and new-age architectural design. Even though it is essentially a mall, it maintains the cool and relaxed nature of Hawaii.
Aloha Tower Marketplace - Another unique place to do your shopping is at Aloha Tower. It's right on the pier and looks out onto the water. This is a popular location for cruise ships and ferries to dock.
Closing Notes
I hope you have enjoyed this guide to The Collection in Honolulu Hawaii! It is a fantastic condominium project in the Kakaako area.
In closing, these condos are great for people of all ages. It's a good location to raise a family and this island offers tons of fun activities as well as a friendly community.
*Images courtesy of Heyer & Associates
About John Gephart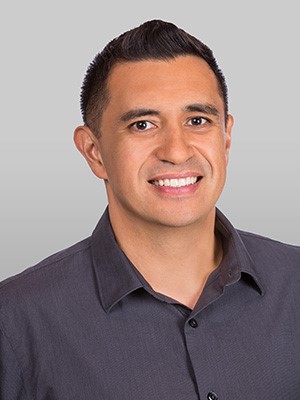 John Gephart specializes in Oahu real estate and will be happy to set up a private showing at The Collection Honolulu. For more details on this or other condo projects in Honolulu, please contact him at 808.203.7424 or email to [email protected].
You can read more about John by clicking here.
The Collection Listings
December 7, 2023
$1,162.67
Avg. $ / Sq.Ft.
$1,049,000
Med. List Price