Kalae
The Kalae at Ward Village is a soon-to-be-built "front row" ultra-luxury condominium skyscraper created for graceful island living close to Victoria Ward Park in the heart of Ward Village and just a short stroll from the iconic Ala Moana Shopping Center. One, two, and three-bedroom homes with unending views of the famous coastline will be available in Kalae. Home interiors have open layouts that encourage informal interaction and provide opportunity for spending quality time with loved ones. Kalae is both old and new, as evidenced by the multiple pools, water features, and diverse collection of captivating courtyards.
Kalae will be the tenth tower (of a total planned 14) to be built by Howard Hughes Corporation (HHC). It will be located at the crossroads of Ward Avenue and Ala Moana Boulevard, just south of the southwest corner of the 4-acre Victoria Ward Park. As would be expected from an ultra-luxury project, Kalae will be a "front row" tower with some of the best, unobstructed views the neighborhood has to offer (think Waiea, Park Lane, or Victoria Place). Meeting rooms, a fitness center, guest bedrooms, personal entertainment spaces, and swimming pools are just a few of the elegant resort-style amenities that will be offered.
The structure will have 330 residences with 10 units per floor, a fifth-story amenity deck, and four recreational courtyards on the bottom floor. It will be 38 stories tall. Hawaiian for "The Point," all units have a view of Diamond Head.
LOCATION
The Hawaii Community Development Authority (HCDA) approved the Kalae plans in August 2022. It will be the tenth residential tower in the Ward Village neighborhood of Honolulu on the southern shore of Oahu. At the northeast corner of Ala Moana Boulevard and Auahi Street, at 1000 Ala Moana Boulevard, is where Kalae will be situated. Ala Moana, Waikiki, and Diamond Head are to the east of Ward Village, and Kakaako and Downtown Honolulu are to the west. Ala Moana Boulevard also dips/sticks out around Kalae's intended site, boosting the ocean vistas for units with easterly exposure even further.
Due to its curving path, Ward Village's (Howard Hughes' 60 Acre Master Planned Neighborhood) approximate boundaries are West Ward Ave. on the west, Ala Moana Blvd. on the south, and Queen St. on the east and north. When completed, Ward Village will consist of 14 thoughtfully designed condo buildings, yet it won't be characterized by concrete sprawl. Hughes has designed a 4-acre "Victoria Ward Park" to provide the neighborhood plenty of space to breathe and take in the scenery. Howard Hughes controls all of this land, so its goal of integrated shops and services, like supermarkets, parking lots, and dining alternatives, is guaranteed to come to pass. These components are an essential part of the Ward "outdoor living space" lifestyle, as opposed to being added as afterthoughts wherever they might fit in—something that occurs too quickly in Honolulu's development.
ENVIRONMENT
The luxurious Kalae Ward Village apartments will be located in the East Village district. This area, which is located between Waikiki and Downtown, is home to numerous well-known local attractions. Ward Village is about 60 acres in size and is located near to the coast. Although this neighborhood is urban, it still includes aspects of small-town living that people frequently like, including culture, history, and a strong feeling of community. Ward Village is well known for being a pedestrian-friendly neighborhood, so it will come as no surprise to walkers and bikers that it is close to a number of parks. Right in the midst of the city, Victoria Ward Park offers opportunities for outdoor enjoyment and picnicking. Another choice is Ala Moana Beach Park, which is close to the water. Since the ocean is calm and gentle, kids can enjoy swimming or paddle boarding in the vicinity of Ala Moana. This Park has picnic spaces and tennis courts.
Kewalo Harbor is located in the Ward Village area. Fishermen and sailors congregate at this harbor, which boasts 30 acres of ships. Surfers and divers frequently practice for their respective sports at this harbor. It's a beautiful view, and one of the Kalae condos' vantage points will be accessible.
Ward Village provides a variety of activities besides water sports. The Saturday morning Kakaako Farmers Market offers a wide selection of goods made in Hawaii, including food. You'll be able to fill your kitchen with healthful, fresh foods and feel good about your contribution to the sustainability of your neighborhood.
In addition to South Shore Market, families may be interested in the East Village Shops and the Ward Center, which offer amenities like a yoga studio, cafes, boutique and chain clothing stores, a dog salon, and a variety of sit-down and take-away restaurants. You may find what you're looking for in these malls without having to move from one place to another, whether you want to browse at a distinctive boutique or take advantage of fantastic deals at Nordstrom Rack. When you pause for a bite to eat, you can pick from a range of cuisines, including sushi, Vietnamese, Mediterranean, and more.
Movie buffs should go to consolidated theaters since they offer an immersive experience. Because it features the largest screen in the entire city of Honolulu, this cinema is a terrific place to take the whole family or go on a date.
Some of the finest kid-friendly activities are found at Kids City Adventure. This attraction features a playground with two levels, a sensory play area, and bumper cars. How are you handling the rain in Kids City? In this area, there is also a Dave and Buster's where you and your family can enjoy yourself by playing games for hours.
TOWER & DESIGN
The Kalae condominium will be located on the front row site in the Ward Village area, just across from Kewalo Harbor. Residents of the southern residences will have breathtaking views of the Pacific Ocean thanks to the floor-to-ceiling glass, while those of the northern residences will see the nearby Ward Village condos and the city. The structure will have a modern interpretation of traditional Hawaiian design.
Kalea Ward Village is designed to merge into Ward Village in order to maximize mauka-makai view corridors, create a lovely, livable location, and enhance pedestrian experience and circulation across the site and neighborhood.
The Ward Neighborhood Master Plan states that Kalae implements "placemaking" and pedestrian activation using a number of techniques that HCDA has previously approved and successfully used in other areas of Ward Village, including ground-floor commercial space, retail kiosks, landscaping and sculptural hardscape elements, lyric sidewalks, few curb cuts, public art, visually interesting building materials, and aesthetically pleasing liner facades.
Open floor plans, 9-foot floor to ceiling windows, broad plank oak wood engineered flooring, modern fixtures with light and dark options, sub-zero appliances, Juliet balconies in the living spaces, and furnishings inspired by Hawaii's natural surroundings are all features of the apartments. The integrated workstation or tiny office and entertainment cabinet are standard in 3-bedroom condos; 1- and 2-bedroom units can upgrade to this amenity.
The kitchens will include, among other things, Studio Becker cabinets, a Sub-Zero refrigerator and wine refrigerator, an appliance garage, an island made of quartzite stone, worktops, and a backsplash. Bathrooms will include marble stone worktops, Studio Becker cabinets, and limestone flooring.
The project will be developed by Howard Hughes Corporation, a seasoned master-planned community developer who is also responsible for the whole Ward Village neighborhood expansion. Nicole Hollis will design the interior, and the architect will be the worldwide company Solomon Cordwell Buenz (SCB), which was founded in Chicago in the early 1930s. Among their portfolio of more than 200 projects, which spans the globe, are several residential buildings in Honolulu. The first tower SCB created in Ward Village, Anaha, earned the company an award for architecture. Kalae will be the newest member. Vita Planning and Landscape Architecture, Inc. will design the landscaping for the area around the building.
AMENITIES
There will be a lounge for owners, a resort pool, a fitness pool, a spa, a great lawn, a pool pavilion, a fitness studio, a room for personal training and treatments, a movement studio, a private dining room, a catering kitchen, locker rooms and saunas, guest suites, a barbecue area with a pizza oven, a dog run, bike and board storage, and four courtyards on the first floor that can accommodate 50–100 people. They are indoor and outdoor meeting areas with full kitchens, grilling areas outside, air conditioning inside, flat-screen TVs, and other amenities. An excellent method to give guests the impression that they are inside a high-end single-family home while still keeping them on the first floor.
WHAT WILL RESIDENCES AT KALAE COST?
Similar to Victoria Place, house prices range from $1.2 million to $5.3 million. There is no reserved housing available at Kalae. Each and every house has a fair market worth.
FLOOR PLANS
In Kalae Place, there will be 66 three-bedroom residences between 1,720 and 1,878 square feet, 132 studio apartments between 799 and 941 square feet, and 132 two-bedroom units between 1,160 and 1,411 square feet.
Don't miss out on this opportunity to invest in one of the most desirable neighborhoods in Honolulu. Message me to learn more about the available units, pricing, and other investment opportunities. Join the growing community of Kakaʻako and experience the best that Honolulu has to offer.
Please feel free to contact me at 808-203-7424 or via email at [email protected].
About John Gephart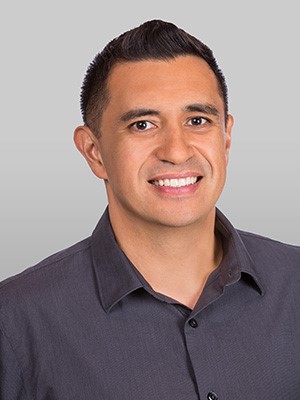 John Gephart specializes in Oahu real estate and new development condos in Kakaako and Ward Village. Call John at 808.203.7424 or email to [email protected] to set up a private showing.
You can read more about John by clicking here.