Symphony Honolulu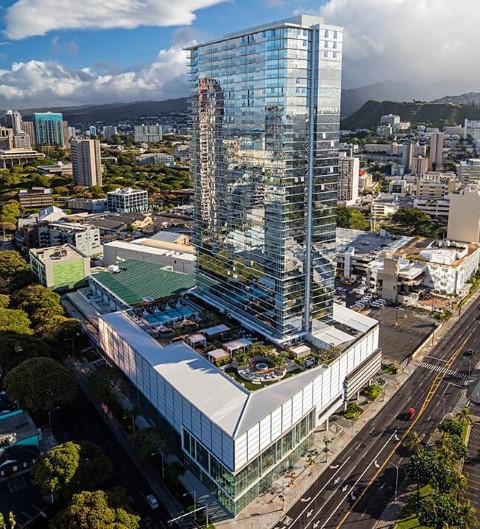 Located in the heart of Kaka'ako is Symphony Honolulu, a luxury condo development that is sure to exceed your expectations. In this guide, I will tell you all you need to know about the condo project and its location.
Getting to Know the Symphony Condos
The first thing you'll notice is the jaw-dropping view. Even on a lower floor, you will have a clear picture of both the city and the ocean.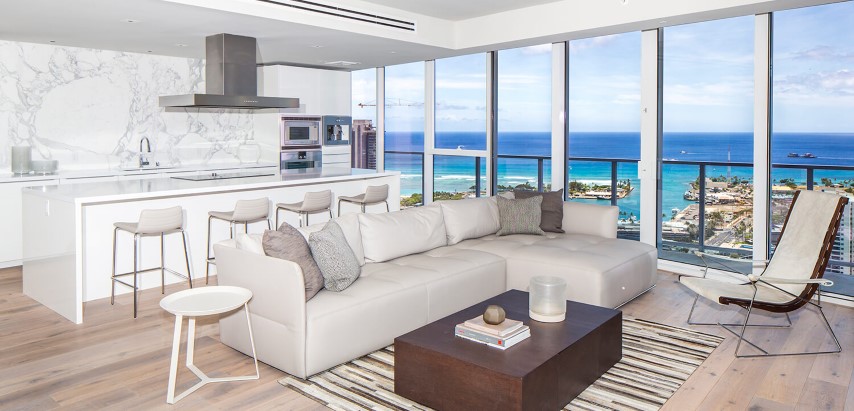 These condos are incredibly spacious and have high ceilings. The rooms are neatly decorated with clean, modern furniture.
Rooms come in both two and three bedroom configurations, making them perfectly suitable for most people and their occasional guests.
In the foyer, living areas, and kitchen, you'll be greeted by a smooth hardwood floor, made out of beautiful oak.
Every door is crafted out of solid white oak. The natural color of the oak looks fantastic in conjunction with the rest of the condo.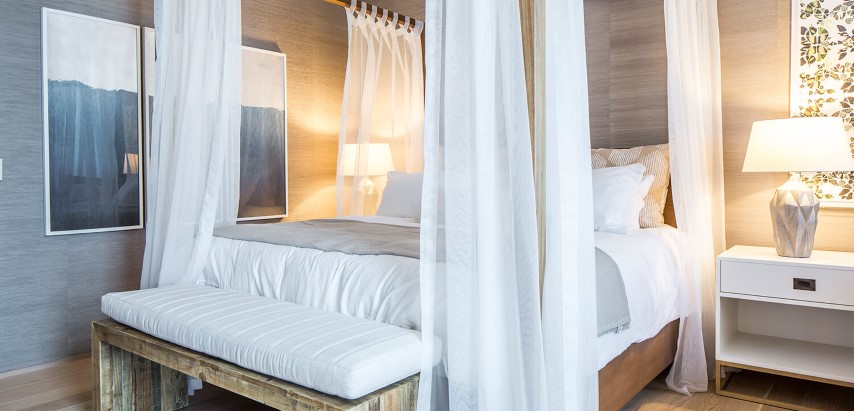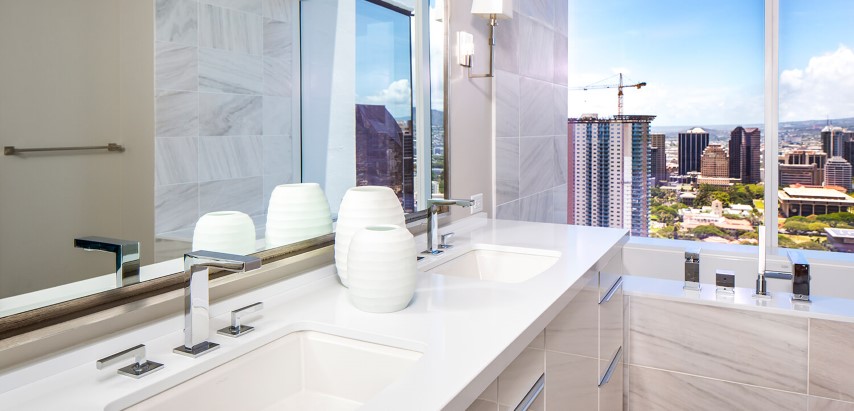 Let's take a second to talk about the kitchen. The counter tops are just lovely! They are made of polished quartz and are stunning to the touch.
The cabinets use fine, European hinges and the drawers are soft-closing. The sinks are deep and made out of stainless steel. They're quite large, making for an easy clean up after a dinner party of any size.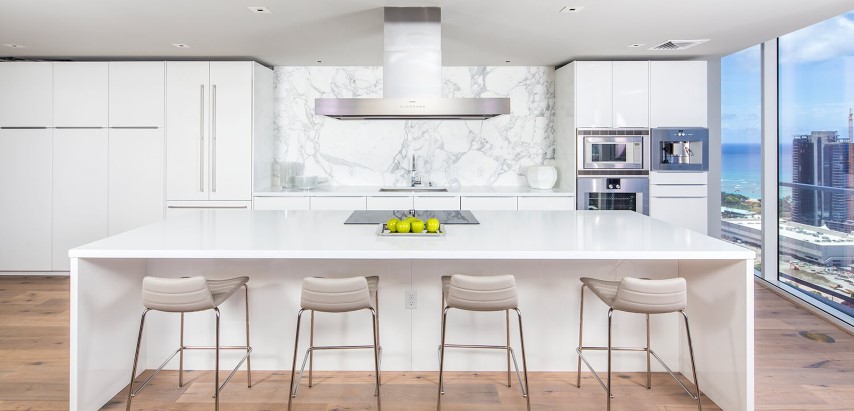 Information About the Building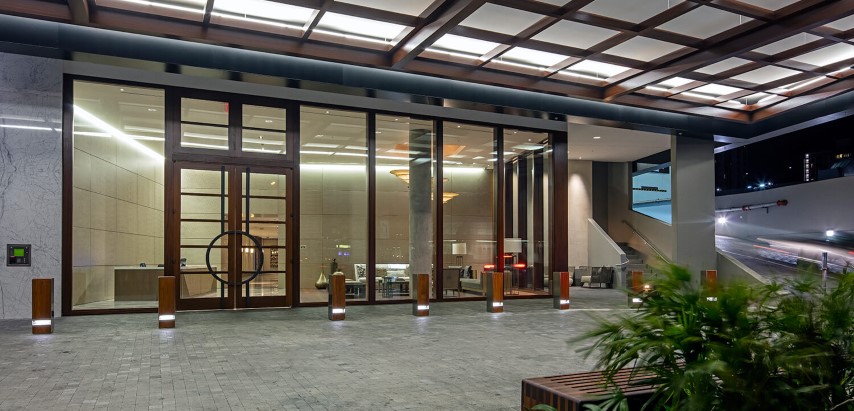 The Symphony Honolulu building stands 400 feet tall and features modern architecture. It's a truly gorgeous sight that will fill you with exhilaration each time you approach it.
As soon as you enter the building, you'll notice how large and clean the lobby is. The staff is very friendly and incredibly helpful, ensuring that you have a wonderful stay. You'll always find someone in the lobby to help you out—there is staff available 24/7.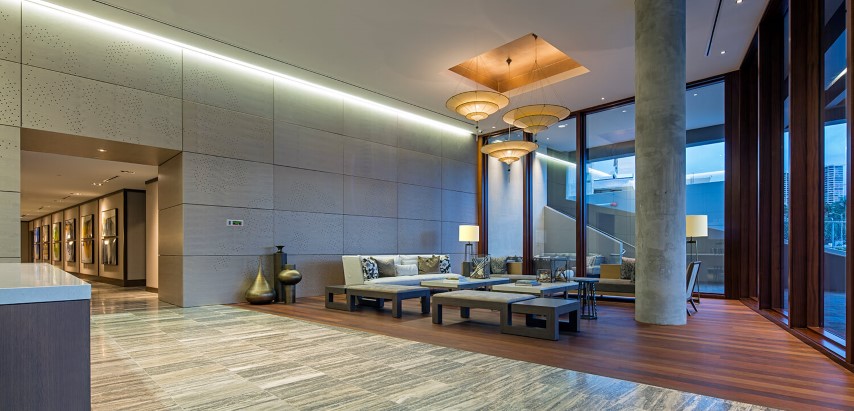 There are many perks and amenities that come along with being a resident of this building.
First of all, there is an epic fitness center, jam-packed with all the gym equipment you need to stay fit.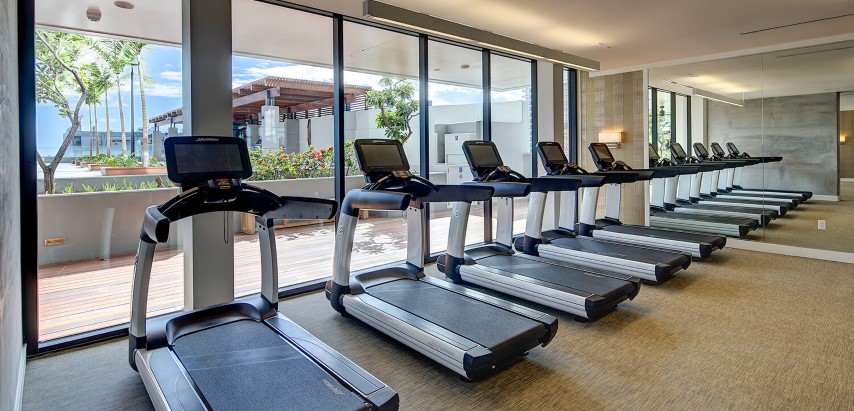 It has an entire movie theater available that makes staying in and catching a flick much more enjoyable.
You know you're in Hawaii when your condo offers surfboard storage! In addition to that, residential parking is also offered.
Each floor has around 11 units and a large deck. On the deck, you'll discover a breathtaking infinity edge pool as well as two luxurious jacuzzis.
If you're aching to learn or try Hawaiian barbecue, have no worries. There are plenty of BBQ stations as well as cabanas to stay cool and relax.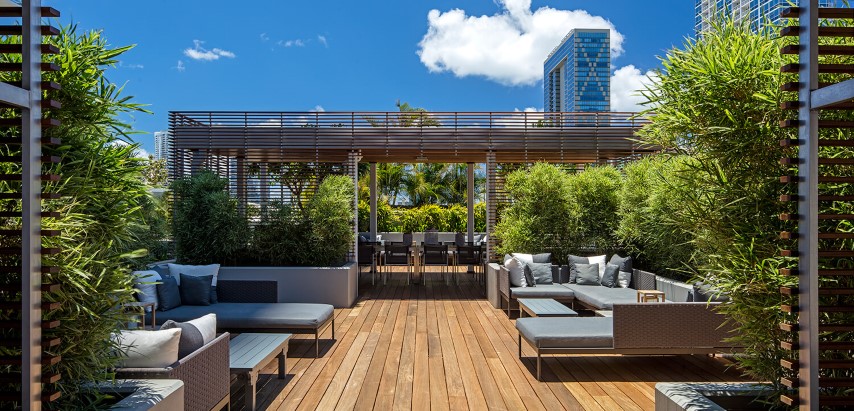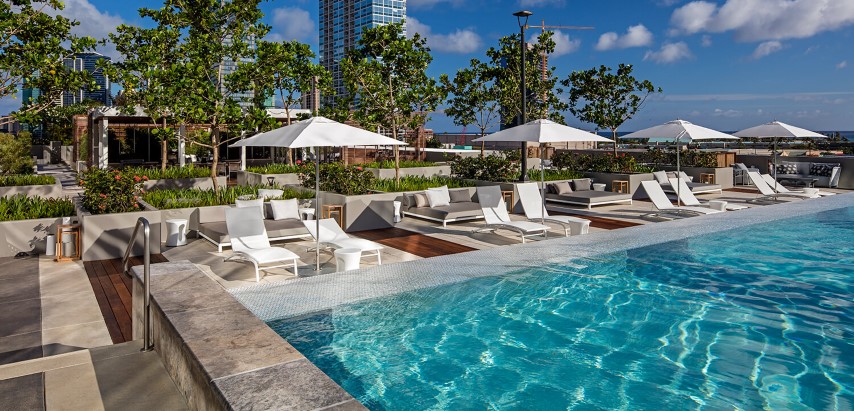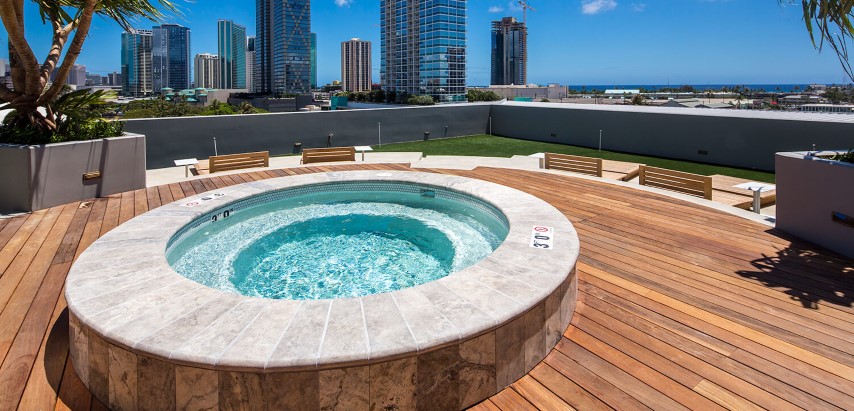 What's in the Local Area?
If you're looking for a place that is just gorgeous all year round, look no further than Honolulu.
During the summer, you'll find yourself at the beach, going on endless exciting day trips, and exploring all the island has to offer. The Kakaako neighborhood is an excellent mix of a bustling urban atmosphere and a tropical getaway—making it a prime location for both work and play.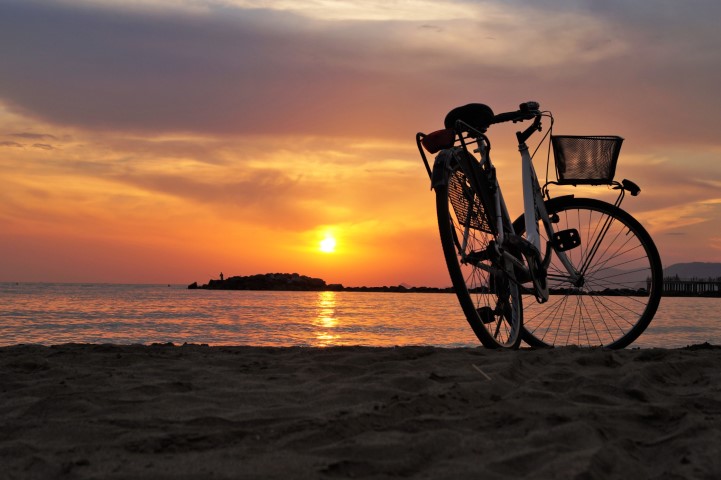 It doesn't get below 75 degrees Fahrenheit in the winter. However, keep your eyes peeled! The winter offers a great opportunity for both whale watching and discounted prices—most of the tourists are waiting until summer to arrive!
Close to the coast
First thing's first, Symphony is only a five-minute bike ride away from the beach.
Imagine waking up to the Hawaiian sunrise and going straight to the beach. And let me tell you, the waves are incredible! Even if you are a complete beginner, you will find no shortage of surfing and paddleboarding classes, taught by passionate, native Hawaiians.
Sushi on Demand
Just down the street is the world-famous, Yanagi Sushi. They bring you high quality, and authentic, Japanese sushi.
The place has a very "at-home" kind of vibe that I know you will love. Their fish is locally caught, and they've been in business since 1978.
Take a gander at their walls, and you can't help but notice pictures of hundreds of celebrities and athletes who have stopped by for a bite.
Fitness and Social Club
Another great place to go, not at all far from your stay, is The Honolulu Club. It's a combo of both a professional-grade gym and a networking club.
When I say it's professional grade, I am not playing around. It comes complete with a 32-foot pool, all of the latest exercise equipment, a spa, a bar, a restaurant, and more.
Grocery and Convenience
Most of the stores are just a quick 7- minute car ride away!
All in a convenient vicinity, you'll find familiar stores such as Safeway, Petco, and Goodwill.
Most people go to Long's Drugs for their prescribed medicines.
Dining
Many great eateries surround Symphony. Of course, you'll get all of your usual joints such as Burger King, Taco Bell, and McDonald's.
You'll also run into plenty of unique local restaurants. We've already covered Yanagi Sushi, which is so, so close to the whole Symphony Honolulu complex.
You've also got Zippy's Makiki which is a favorite for classic, Hawaiian dishes. Bac Nam is a popular Vietnamese restaurant, and Sorabol provides great Korean Barbecue. Whatever you're into, there's likely an awesome restaurant nearby.
Entertainment
To catch up on Hawaiian culture, you're right near the Honolulu Museum of Art. It makes for a great day trip and has always been a crowd pleaser. It's been building up its rich history since 1927.
Close to the complex, you'll also find a UFC gym—a great place to take classes even if you are a beginner to the sport.
There's absolutely no shortage of entertainment here. You're in Honolulu after all! In addition to what I've mentioned, also take a look at the local parks and theaters.
Automotive Dealerships
Right next to Symphony is an exotic car dealership called Velocity. In addition to your Lamborghinis, Ferraris, and other sports cars, you also have access to luxury SUVs and sedans.
There's also a BMW dealership a couple of minutes away.
A Hui Hou! (Until We Meet Again!)
I hope you have enjoyed this guide on Symphony Honolulu! It's a truly incredible place to stay that I know you will love.
If you need help finding the perfect condo, give us a call at (808) 203-7424. We are incredibly passionate about Hawaiian real estate and are dedicated to helping our customers find the property of their dreams.
*Images are courtesy of Oliver McMillan Development and
About John Gephart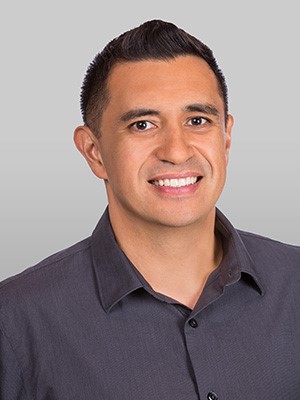 John Gephart specializes in Oahu real estate and will be happy to set up a private showing at Symphony Honolulu. For more details on this or other condo projects in Honolulu, please contact him at 808.203.7424 or email to [email protected].
You can read more about John by clicking here.
Click here for our Testimonials!