Ulana - NEW Reserved Housing Condiminium in Ward Village
Have you been waiting for an opportunity to buy a new condo in Ward Village? Well, wait no further! Howard Hughes just announced their last RESERVED HOUSING condo called ULANA. Ulana is the 9th condominium in Howard Hughes' planned urban community of Ward Village. Ulana is also one of the last, if not the last, condo in Kakaako that will offer both the 2-year and 5-year restrictive buyback programs. This is good because Ulana was grandfathered into the old reserved housing program, not the new 10-year program that will be the norm in the future.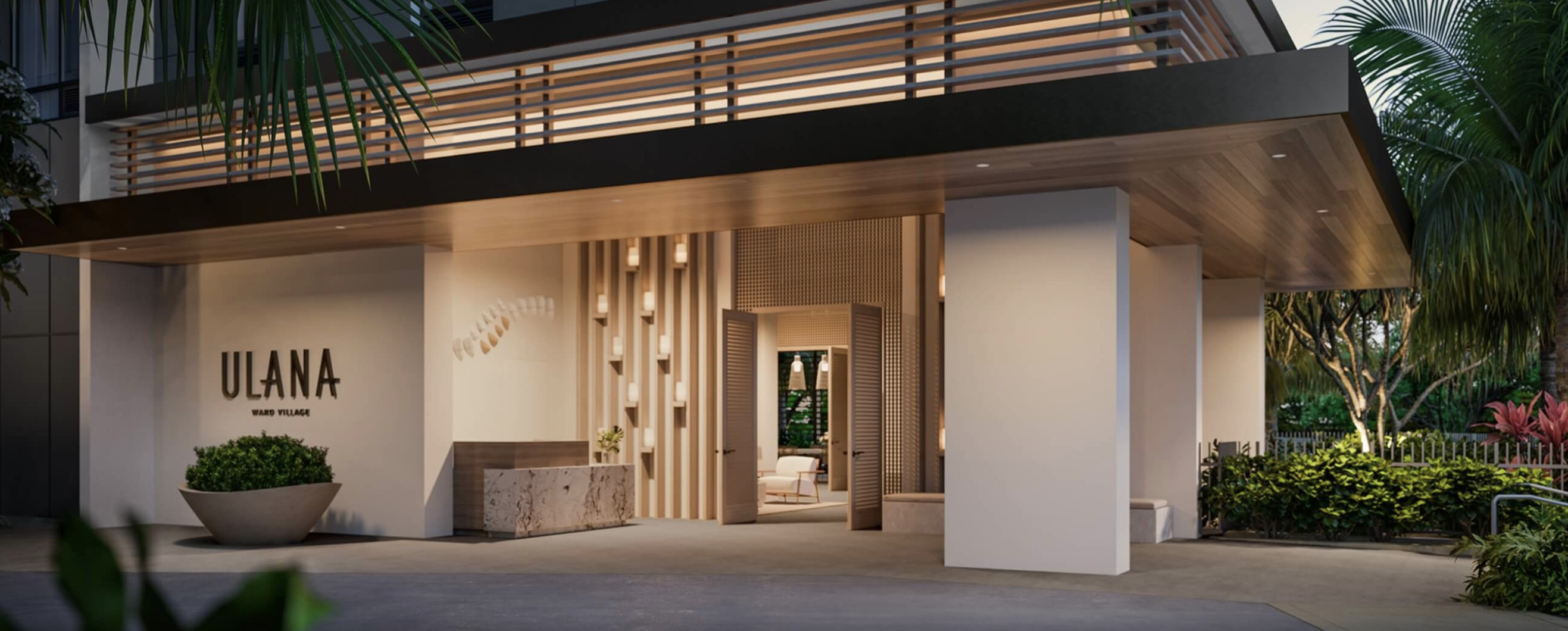 This new development in Kakaako will have nearly 700 units in total offering studio, 1-bedroom, 2-bedroom, and 3-bedroom options. Each unit will come with at least 1 parking with a lot of amenities located on the ground floor of the building.
Are you interesed in learning more about the last RESERVED HOUSING opportunity in Ward Village? Instead of giving you all the fluff of the other websites, we are going straight to what you want to know... How do we get registered? How do we enter the lottery? How do we get more information? How do I know if I can afford it?
Please enter your information below and my team and I will personally help navigate you through the intricacies of buying in a new project. My partner and I sold 14 units in Ke Kilohana, the last Ward Village reserved housing condominium, so we are experienced in helping first time home buyers, just like you, own in Honolulu! Sometimes, when you go directly through the Developer, they are swamped with so many buyers that you may get lost in the shuffle.
To help us through this process, I have teamed up with an Ulana sales team agent, so I am already one-step ahead of the game. Enter your information below so we can begin taking the next steps together!
Would you like to hit the ground running and be ahead of your competition! Enter my Ulana Interest List and as soon as you hit "SUBMIT" I will send you the next steps...
Thank you for your trust and I look forward to our partnership. If you are still not convinced, please check out this quick video testimonial from one of my Ke Kilohana buyers!
Brad and Alisha T. (Buy - Ke Kilohana Ward Village)