Nanea Single Family Condominium Homes For Sale in Koa Ridge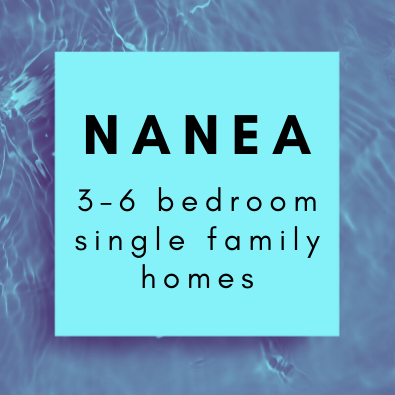 Back to the Koa Ridge Main Page
Nanea at Koa Ridge will consist of 3 to 6 bedroom floor plans with pricing starting from the high $800,000s. The exact location within the master planned community is yet to be determined. The total lot size will average around 4,500sf of land which will offer a decent size yard that is still easy to maintain. There will be an additional $50/month maintenance fee which will likely include a bundled internet service plus the standard Koa Ridge Community Association fee of $67/month. When you consider the prices for a brand new Koa Ridge single family home compared to the surrounding neighborhoods, you can see how attractively priced these homes will be.
July 12, 2020 update: Announcement of the first 20 homes in the Nanea community in Koa Ridge! Prices will range from $885,000 (2 units) to $1,057,000. Pre-approval and application will be needed to qualify for the owner-occupant lottery.
If you are interested in learning more about Nanea at Koa Ridge or the other Koa Ridge planned releases at Malina or Luana, please fill out your interest in the form below. We will help you submit an application and get pre-approved!
Disclaimer: UrbanOahu.com is affiliated with Locations LLC, a local brokerage firm representing thousands of buyer and seller transactions every year. We are not part of the Castle and Cooke development sales team at Koa Ridge nor are we affiliated with the Developer in any way. We are, however, experienced in representing buyers, like you, when dealing with new development purchases and have a resume of past clients that have been represented by us in successful new project closings. Registering your interest will allow you to have buyer representation during the new project buying process and also provide you newsletter updates on sales launches, floor plans releases and scheduling of private viewing tours of model homes. It is a free, but very valuable service, to you as we are paid by the Developer at closing. If you go to the Developer's sales gallery or tour the model homes without a Buyer's agent present on your first visit, you will forfeit your right to have Buyer representation throughout your Koa Ridge homebuying experience.
Here is a brief description of each of the floor plans:
Plan A at Nanea will have a 3 and a 4 bedroom option with interior square footage of 1,329sf, a 397sf garage and a 111sf covered lanai off the kitchen. You will also have an option to add a 2nd floor loft space which will add to the interior square footage.
Detailed floor plans for Nanea at Koa Ridge have arrived! Click here for all the floor plans!